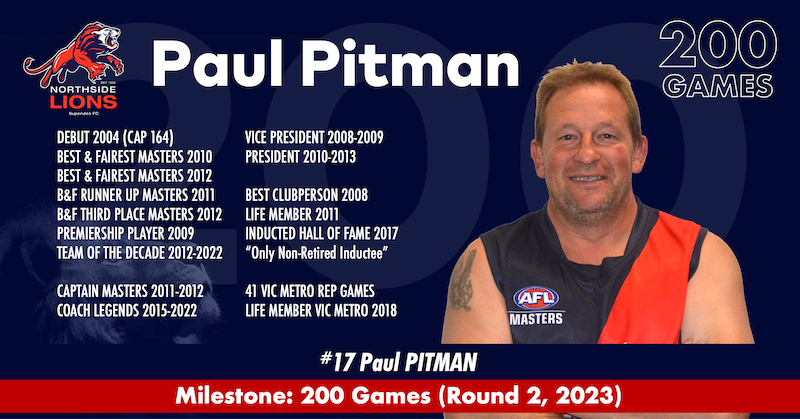 A Northside Lions first this Sunday as club legend Paul Pitman steps out for his 200th game for the club. Put that in perspective, 200 games at Masters level is like 400 games at Senior level, quite an achievement and our first ever 200 game player.
Paul's journey began in 2004 after finishing up senior footy Panton Hill. He has served as a player, coach and committee person, won best and fairests, been in a premiership and the list goes on. The accolades list is longer than most peoples arms. Good footballer, great club person, highly respected, many nicknames, and even better bloke.
Congratulations Paul Pitman!