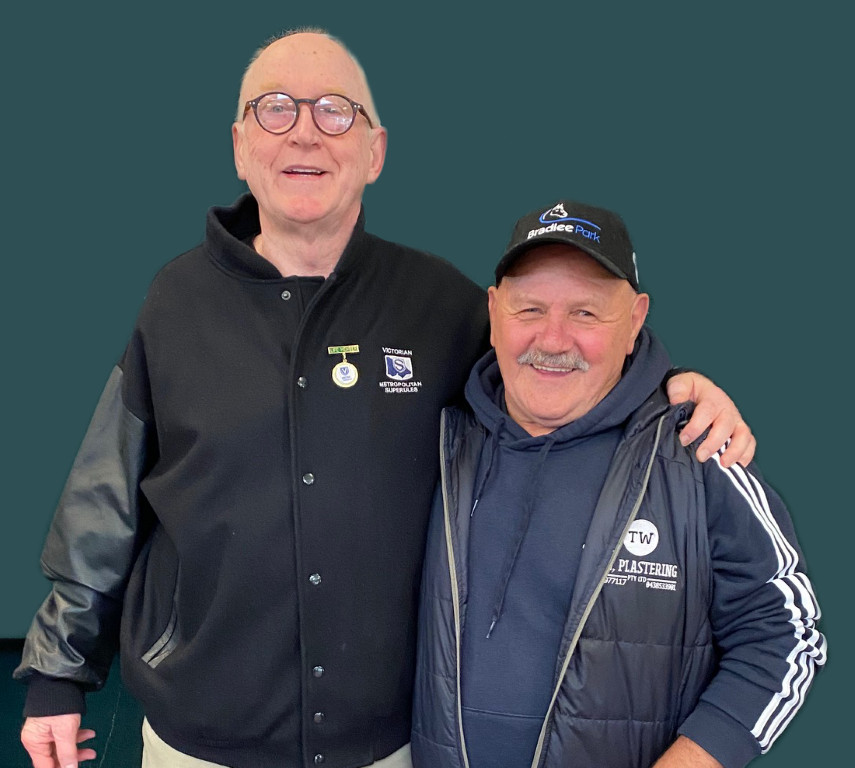 The AFL Masters Vic Metro would like to officially announce Gary Wilson and Jamie Doughney as the 2022 Life Member inductees.
Wilson and Doughney have each been involved in the AFL Master's program for over 20 years. Making them two of the most respected servants throughout the competition.
Wilson started his 28 years in the Masters during the 1993-94 season as the captain/ coach of the Cranbourne Supers.
Wilson was instrumental in the development of numerous clubs such as the Southern Lions, Springvale, and Frankston.
Throughout his time at these clubs, Wilson took on numerous roles such as, umpire, administrator, board member, president and of course player and coach.
Wilson is described by current president of the Cranbourne Supers, Bradley McDonald, as a "man that doesn't know how to say no when it comes to football."
Wilson was just as impressive on the field as he was off it, with a League Best and Fairest to his name, as well as captain/coaching both Vic Metro and the All-Australian side, 4 and 3 times respectively, to go with his 15 All Australian honours as a player. He truly deserves his place as a life member of the competition.
Doughney started his career in the Masters more than 20 years ago and has been instrumental throughout the competition since his arrival.
Doughney has left a lasting impact at multiple clubs such as Brunswick, Essendon and Coburg Combine where he has spent 10 years as a member of the board, 4 years as club president and 2 years in administration on the AFL Masters Vic Metro Board.
Doughney demonstrated his well-renowned leadership and organisational skills in the impactful work he did around the creation of the Over 47's competition in 2008, and the creation of the Over 55's competition in 2019.
Doughney, who is described as "a true professional" by long-time friend Ian Fletcher, is also a deserving recipient of the life membership honour.
Congratulations Garry and Jamie for your continued service and support of the AFL Masters Vic Metro Superules Football League.
Written by Harper Sercombe