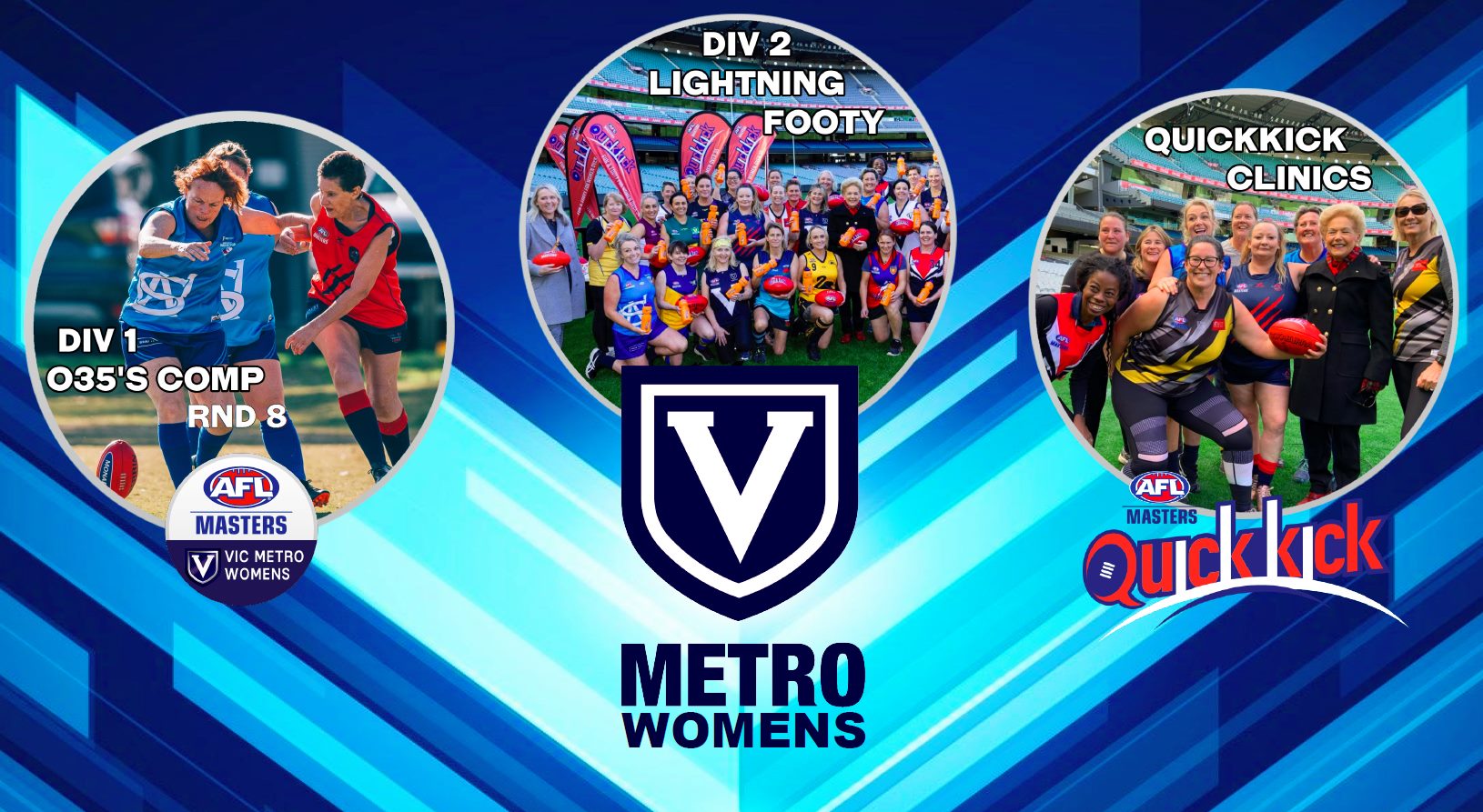 AFL Masters Vic Metro would like to invite all our clubs, friends and family to the inaugural Women's Festival of Footy – Come and Try Footy on Saturday 16 July at JL Murphy Reserve, Port Melbourne.
The Festival of Football will showcase brand new programs: Lightning Footy and AFL Masters QuickKick and is a chance to connect up with the 9 clubs in Metropolitan Melbourne with a women's over 35 team. 
The AFL Masters QuickKick Clinic (from 11.30am) is a national program for new players, with 6-week structured program for clubs to introduce footy to older women. 
Lightning Footy (from 11.30am) is a Vic Metro program, non-contact, zoned and developed by the players, for the players.  
A Friendly Tournament will be organised with Vic Metro Clubs playing 12 per side.  Warm up from 10.15am, games at 10.30am, 11.00am, 1.00pm and 1.40pm which will be 2×8 minute halves. 
Novelty events include Longest Kick and 100m Sprints, Team Relay Race – Masters Morning Rush Relay – find out what it is like on a gameday morning of a typical Master's footballer. 
Socialising from 2pm!  Come and Try Footy at the AFL Masters Vic Metro Women's Festival of Footy. 
Interested players – as clubs or as individuals – contact your nearest women's team club – contact details are here:  https://aflvm.com.au/womens/history-of-women-in-aflvm/ 
Alternatively, turn up on the day and play Lightning Footy or try an AFL Masters QuickKick clinic from 11.30-1pm.  Registration with AFL Masters QuickKick is free.