The AFL Masters Vic Metro Board are delighted to welcome Damian Bradley and Dr. Tope Adepoyibi to the Board.
Damian was voted in by members at the AFLVM AGM in December 2022. Tope has been welcomed into the casual vacancy following the resignation of Sarah Loh.
We are confident with both of your experience, the League will grow from strength to strength.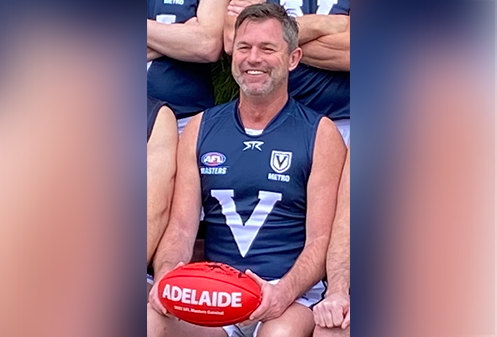 Damian Bradley BIO
Samian started his career as a licenced Plumber by trade and still holds a Plumbers licence. After completing Diploma's in Project Management and Estimating, Damian now boasts 30 years' experience in senior management roles for water utility, civil works and plumbing operations. He has been able to apply his skills in project management, leadership, and customer engagement to successfully build, grow, and transform businesses. 
Damian has operated his own business employing up to 100 staff across the Eastern Seaboard of Australia in Plumbing and Civil. He has also held both State Manager, Delivery Manager and Operation Manager roles across the Utility Sector corporate business in the Electrical and Water industry and acted as Chairman of Body Corporate committees. He is currently employed as General Manager in a Utilities business and holds positions on Business Management boards.
Damian is a Mental Health First Aider and Ambassador to WaterAid Charity to raise money for 3rd world countries to gain water for usage. He has held this role for 8 years.
Damian has been involved with football as a player, coach, and administrator. He has played football every year since 1976 when he started as a 6-year-old. He hasn't missed a season, except during the impact of the Covid-19 pandemic.
He has held roles as Vice President for Mernda Football Club (2 years), playing Assistant Senior Coach at Mernda (3 years), Senior Captain at Mernda (2 years), Coached Eltham Turtles as a Senior Coach in the VAFA and coached Northern Districts (4 years) in AFL Masters, winning the club's first Premiership in 27 years and taking them into Division 1. He continues to play for Northern Districts.
Damian has been a regular participant of AFL Master National Carnival since 2009; missing only Canberra and Coffs Harbour due to injury. He has been Captain of Vic Metro 35's in 4 carnivals, won 6 National Carnival All Australian Medals, coached Vic Metro 50's in Adelaide and won Best and Fairest the same year.
Damian has lost count of games played – however believes it would be close to, or over, 1000 games of AFL football!
Welcome to the AFL Masters Vic Metro Board Damian. We are lucky to have your input and support.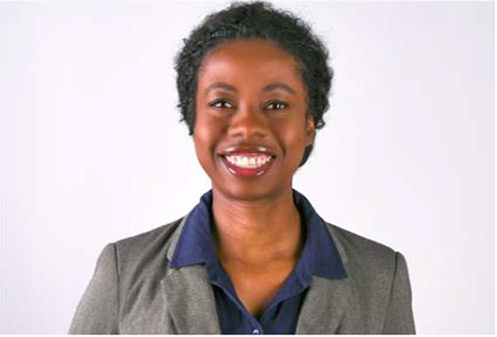 Dr. Tope Adepoyibi BIO
Umpiring | umpire coaching & development
 Since retiring from AFLW and VFL in 2021, Tope has enjoyed supporting the Victorian Women's Masters competition as the resident goal umpire with the Darebin Falcons, umpiring the grand final in 2022. A budding Masters player herself, she regularly participates in 'Lightning Footy' and hopes to one day take the field in the Masters competition. Tope has a keen interest in coaching and umpire development. She is an AFLW
Match Day Coach, and has accepted a role with the AFL supporting the development of the Female Umpiring Academy and contributing to the AFL's Gender Action Plan.
Being born in Darwin and living all over the Northern Territory, Tope grew up an avid football fan. She started goal umpiring in the NTFL as a teenager, won the 1995 'Golden Whistle' award, and umpired a Tiwi Island Grand Final. After a long hiatus, Tope resumed goal umpiring with the Victorian Amateur Football Association in 2017, and was selected for the VFL development squad in 2018, umpiring the TAC U18s Girls Grand Final. The highlight of Tope's umpiring career was officiating in three seasons of AFLW 2019-2021.
Governance | leadership | strategy development
Tope is a founding member of the AFL's Umpire Diversity & Inclusion Taskforce, and played a key role in contributing to the AFL's Community Umpiring Diversity Plan. She also contributed to AFL Victoria's umpiring review in 2022. Tope is an experienced senior leader, and an alumni of
Leadership Victoria's Williamson Community Leadership Program. She served a two-year tenure (2020-2022) as a Non-Executive Director on the board of Eureka Idea Co, a fast-growing international development consulting consortium. In this role, she supported the development of the organisations strategic vision, and the establishment of improved governance policies, procedures, and risk management practices.
Tope is a member of Cancer Council Victoria's senior management team, providing strategic advice and direction in relation to organisational priorities. Additionally, she chairs Cancer Council Victoria's Environmental Sustainability Committee, and is a founding member of the Stonnington Council Climate Emergency Committee.
Public health | health promotion | community development
Tope started her professional career as a Laboratory Scientist. Her passion for health equity led her to complete a Masters of International Public Health and embark on a career in international public health and humanitarian aid. She has led public health programs that engaged communities in the Pacific, Asia, Africa and the Caribbean.
Domestically, Tope's leadership roles have spanned from Queensland Health, where she coordinated physical activity and healthy eating initiatives in far north Queensland, through to the Burnet Institute, where she served as a Specialist and Health Promotion Manager. Having completed a Doctorate of Public Heath as part of UNSWs Future Health Leaders of Australia program, Tope is passionate about research and evidence-based practice. She is currently Head of the Healthy Places Achievement Program and Vic Kids Eat Well at Cancer Council Victoria, leading a large team. A key part of her role is engaging with a wide range of sporting associations across Victoria – including the AFL – to support sports clubs to provide healthier environments and fundraising.