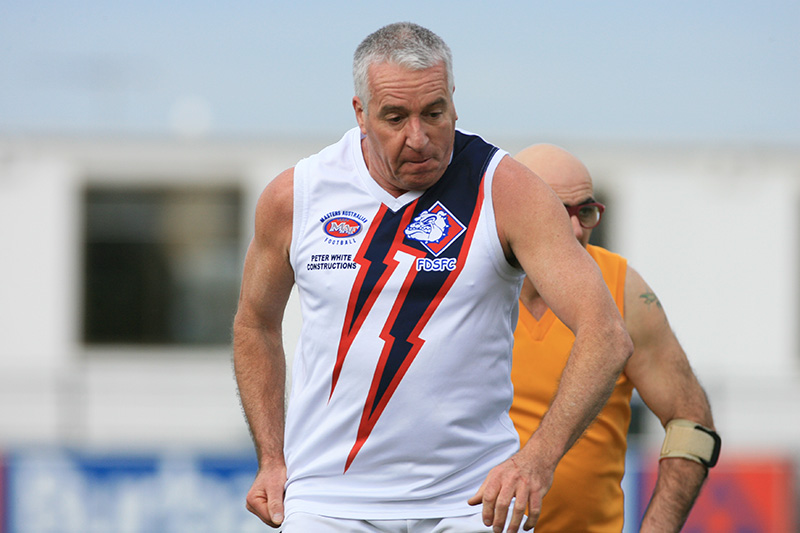 Shane "The Dentist " Vereker had a dental surgery in Williamstown for many years.
He sold his business and retired from work around 5 years ago, but alas has still not retired from playing the game that he loves.
Shane is the oldest player running around in the competition and a credit to his ultra-determination having turned 75 last Friday 22nd April .
He commenced with Williamstown/Footscary in 2001 @ age 53 and is now lining up for his 22nd season
He played his 132nd game on Sunday 24th April against Frankston Tiger sharks.
He has attended 3 National Carnivals and continues to be a stalwart of the competition.
Pictured here enjoying the rivalry and camaraderie he shared with the late "BIG" Gordon McQueen.
Congratulations Shane and we look forward to seeing you on the park for many seasons to come.